It has a high smoke point of 300 degrees Celsius

So go ahead and use it with confidence to cook, roast, fry, bake and sauté – it's a better pick than sunflower, coconut or sesame oil.

It's Extra Virgin

We are India's only certified Extra Virgin Avocado Oil, no chemicals or physical refining is done in the extraction method, and instead only machinery is used to squeeze the oil from the avocado. We are 100% natural and unrefined.

It's cold pressed

This means you enjoy the benefits of raw avocado, preserving its natural antioxidants, vitamins and flavour.

It's great for the skin & hair

A natural moisturizer, Black & Green avocado oil seeps into the dermis (second layer) of both face and body skin. It boosts collagen to give your skin a smoother, plumper appearance. It helps reduce dark circles, wrinkles, lines and crows' feet. 

It has high quality ingredients

Black & Green' 100% extra virgin avocado oil is made from fresh handpicked HASS avocados from sustainable farms. 

It's packed with goodness

It's got monounsaturated fats, which lower cholesterol and are known to protect the heart, promote weight loss and increase nutrient absorption. And like we already mentioned, it's rich antioxidants, vitamins and minerals.

It's delicious

The flavour is buttery, nutty, fruity and mildly sweet – all the things you love about avocados! Which makes this the perfect ingredient to drizzle over your salad. 

It has a long shelf life

Black & Green avocado oil is packaged in dark, airtight glass bottles which keeps away unwanted light or oxygen, preventing it from losing its properties or becoming rancid.
Extra Virgin Avocado Oil
Regular price
Sale price
Rs. 499.00
Unit price
per
Sale
Sold out
Share
View full details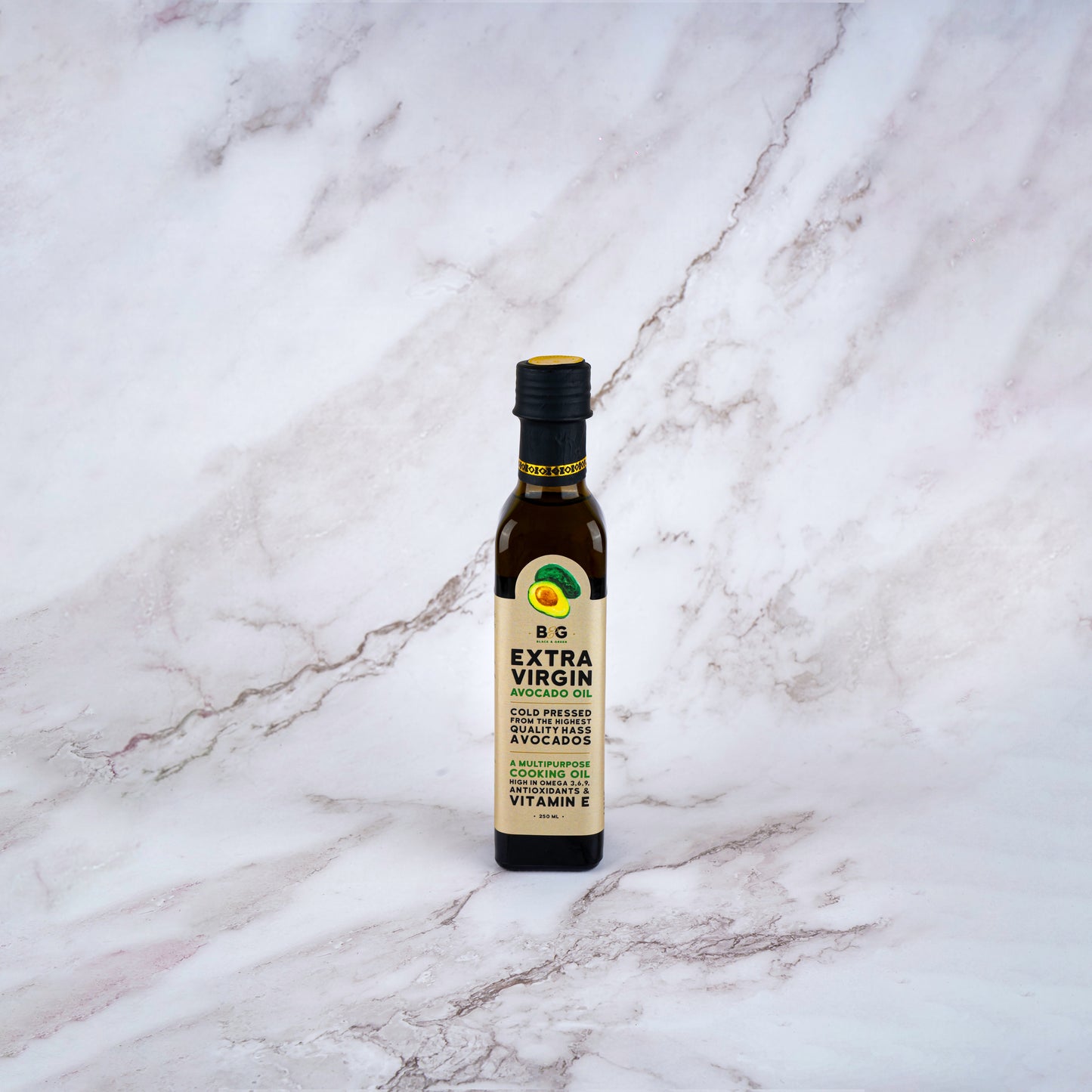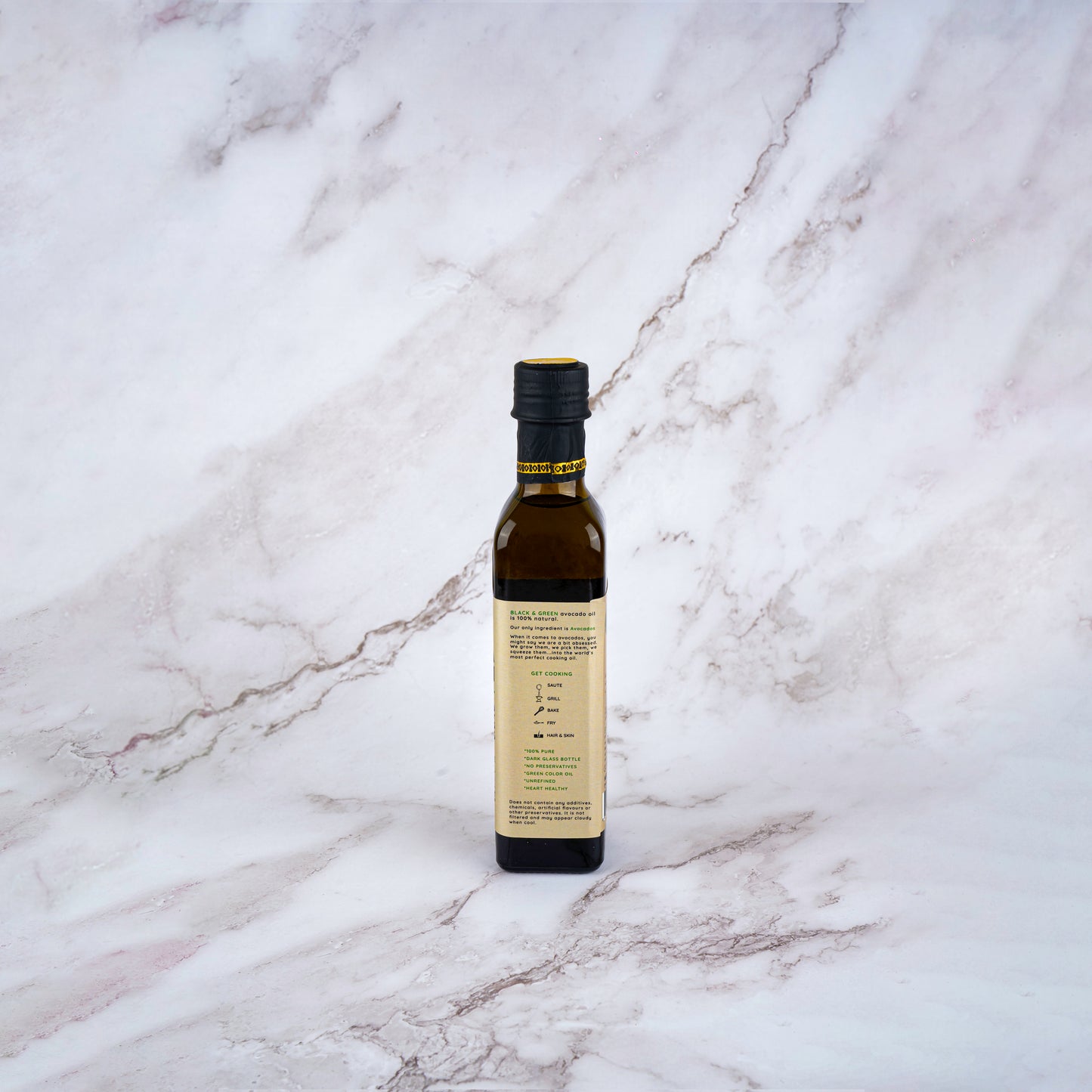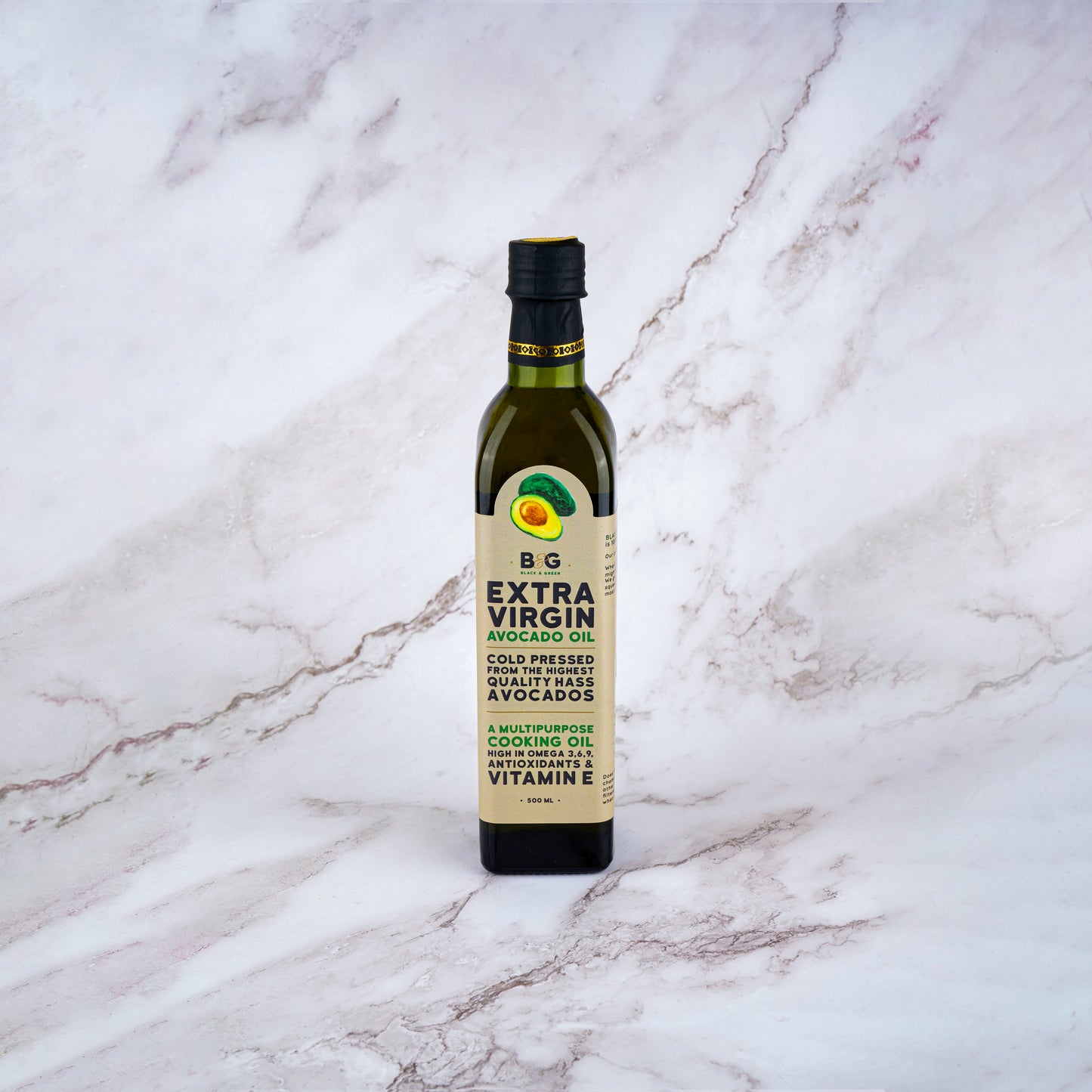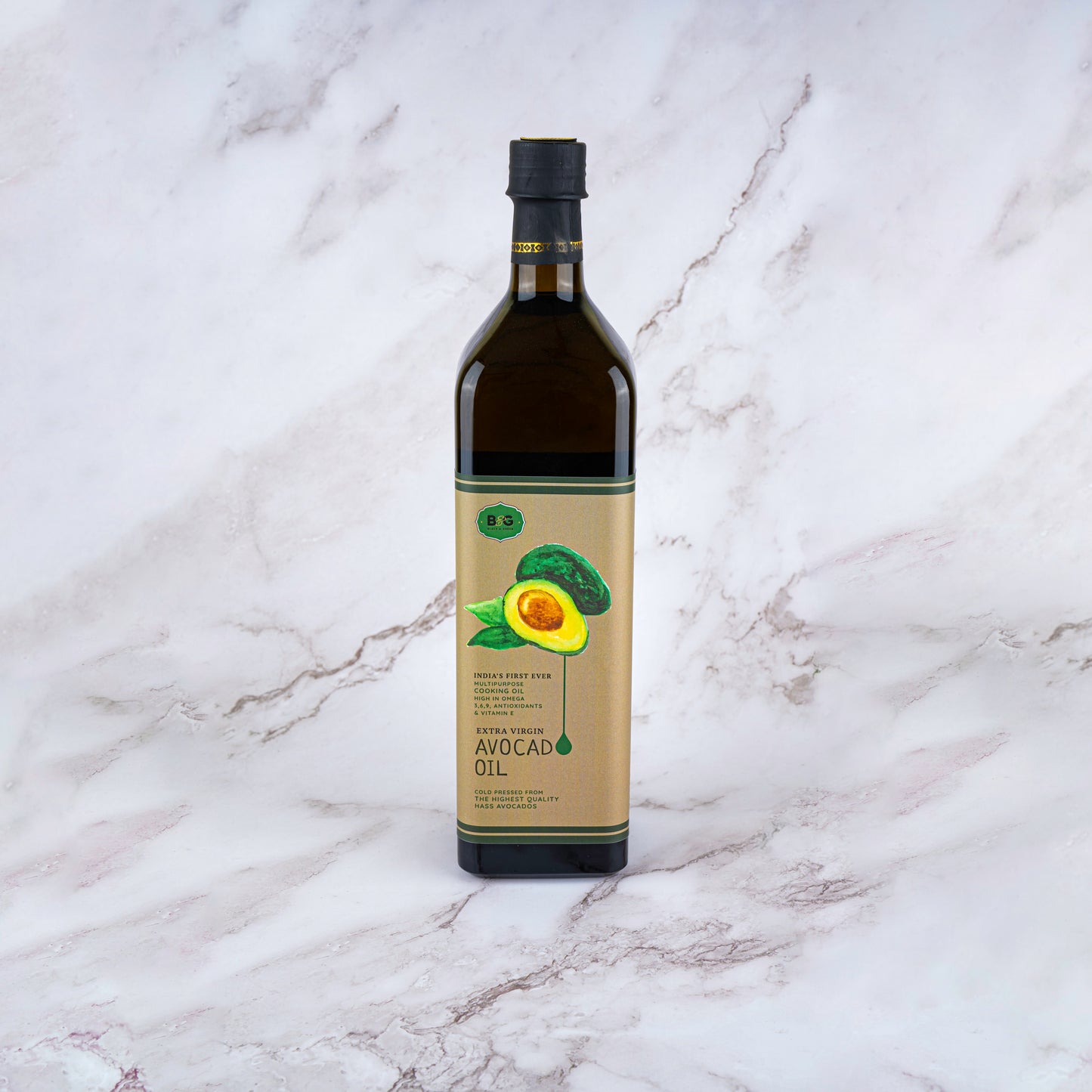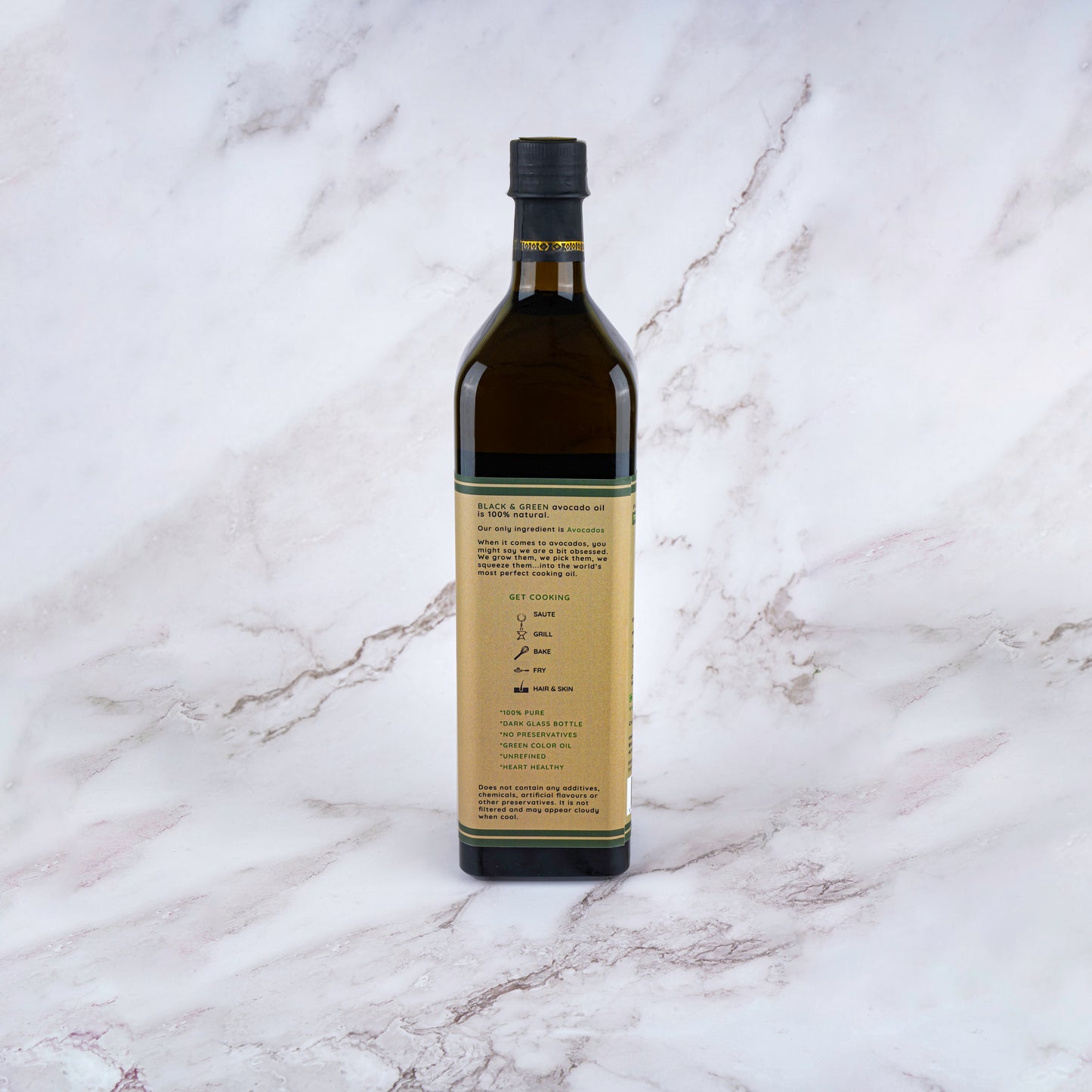 We'd love to hear from you